Stone patios in a variety of styles & designs
Patio areas can be designed, crafted and built to suit a variety of styles and requirements. From traditional concrete slab designs, sandstone, and tile designs to more intricate designs including; clay bricks, gravel edges, pavement stones and cut stone designs. We can offer a variety of designs and colour options to suit your requirements.
Expert Installed Stone Patios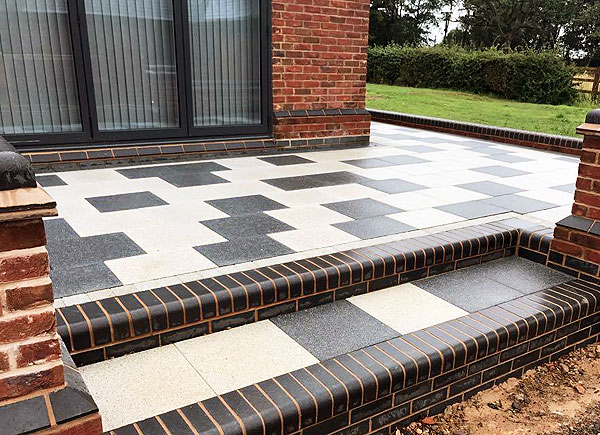 Versatile Usage
Patios can be designed to serve a number usages. From disability access, raised seating areas, garden viewing areas for avid star gazers, to multiple usage areas for businesses and commercial spaces. We cater to all usage requirements and can assist with designing a Patio area to suit your every requirement. Whether a home or a business, we can provide a solution for you.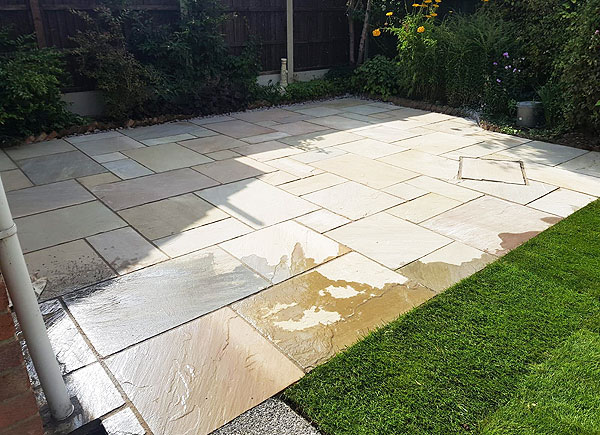 Low Maintenance
Patios can be used as a low maintenance solution or addition to your current garden and/or outdoor living area. By removing a portion (or all) of a lawned area, a patio can create an easily cleanable, long-lasting and durable solution for those who wish to reduce the amount of maintenance a current garden requires. Utilising the best materials combined with our expert knowledge and experience, we are certain we can provide a Patio area to suit your requirements.
Couldn't of been more helpful to make me understand what and how they was doing there job and why they was laying the patio / drive the way they was for a long last job thank u very much for you amazing service.
New patio completed, in time scale given. Looks fantastic. Very happy with the work. Sean and company all polite hard workers. Nothing was too much trouble. Would recommend.